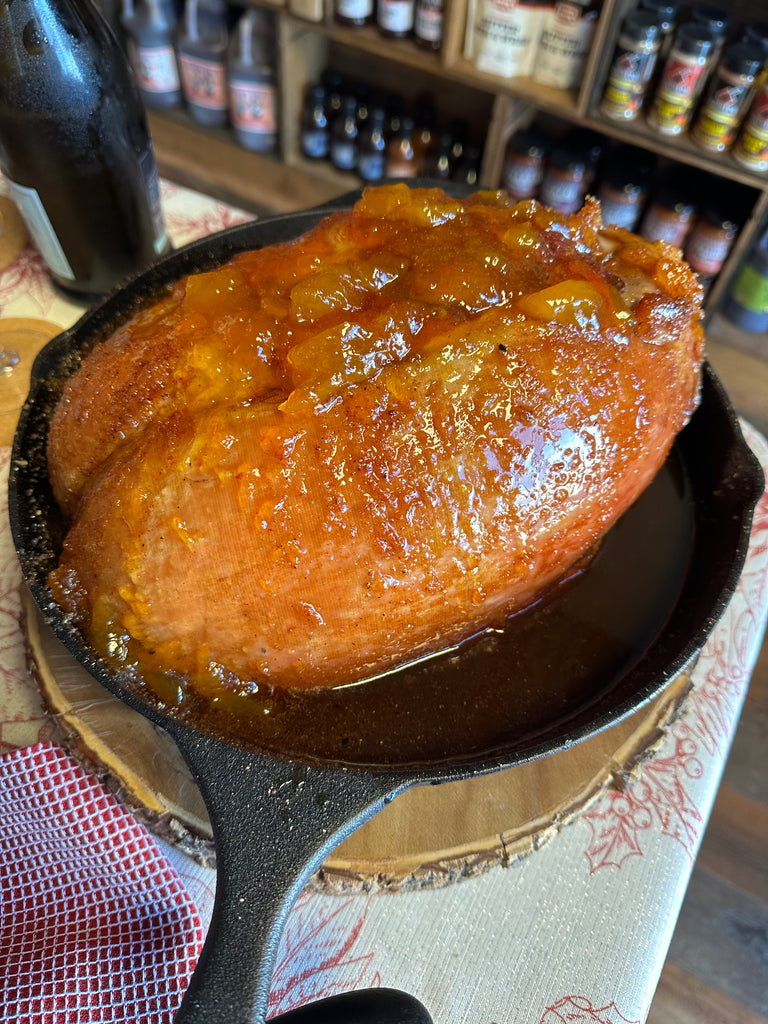 1 fully-cooked half ham (6-8 lb and not spiral sliced)
1 cup Turbinado sugar (sugar in the raw)
1 cup peach preserves
1 bottle Texas Pepper Jelly Rib Candy Peach Mango
Preheat grill to 275
Place ham, cut side down, in a cast iron skillet. In a bowl, mix the peach preserves and Rib Candy together and whisk well to incorporate them together. Apply mixture to the ham with a spoon or heavy-duty sauce brush. Make sure all visible portions of the ham are covered. Cover the ham well with Turbinado sugar.
Cook the ham for 90 minutes. To help build a crust for the ham, use any remaining glaze as well as any glaze in the bottom of the cast iron to reapply the glaze and sugar to the ham every 30 minutes.
Once the internal temperature of the ham reaches 140°, remove from the cooker and let rest for 10 minutes, slice thinly and serve.