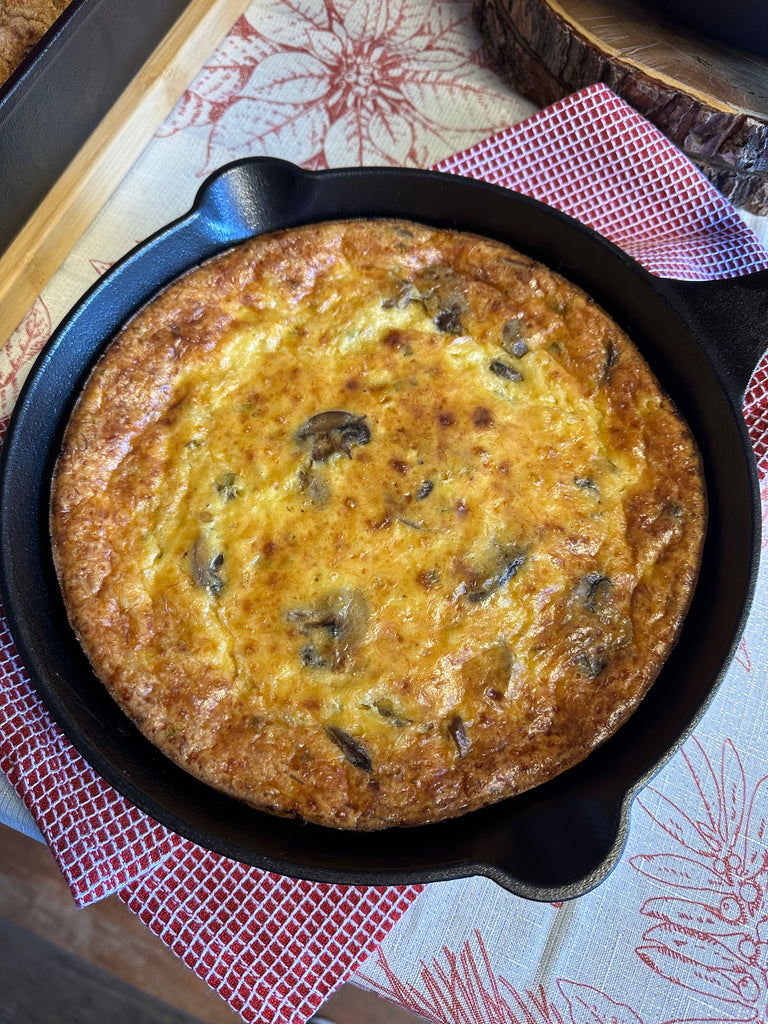 8 ounces crab
1/2 pound sliced mushrooms
2 Tablespoons butter
4 large eggs
1 cup sour cream
1 cup small curd cottage cheese
1/2 cup grated parmesan cheese
1/4 cup flour
1 teaspoon onion powder
1/2 teaspoon garlic powder
1/4 to 1/2 teaspoon salt
4 drops Tabasco sauce
1/2 pound shredded Monterey Jack Cheese
2 Tablespoons chopped green onion or chives
Sauté mushrooms in butter, set aside and drain. In blender, liquify cottage cheese until no curds remain. Add eggs, sour cream, parmesan, flour, garlic powder, salt and Tabasco. Fold in mushrooms, Monterey Jack cheese and crab.
Pour into pie plate and bake at 350F for 45 minutes or until toothpick inserted in center comes out clean. Let stand 5-10 minutes before slicing.