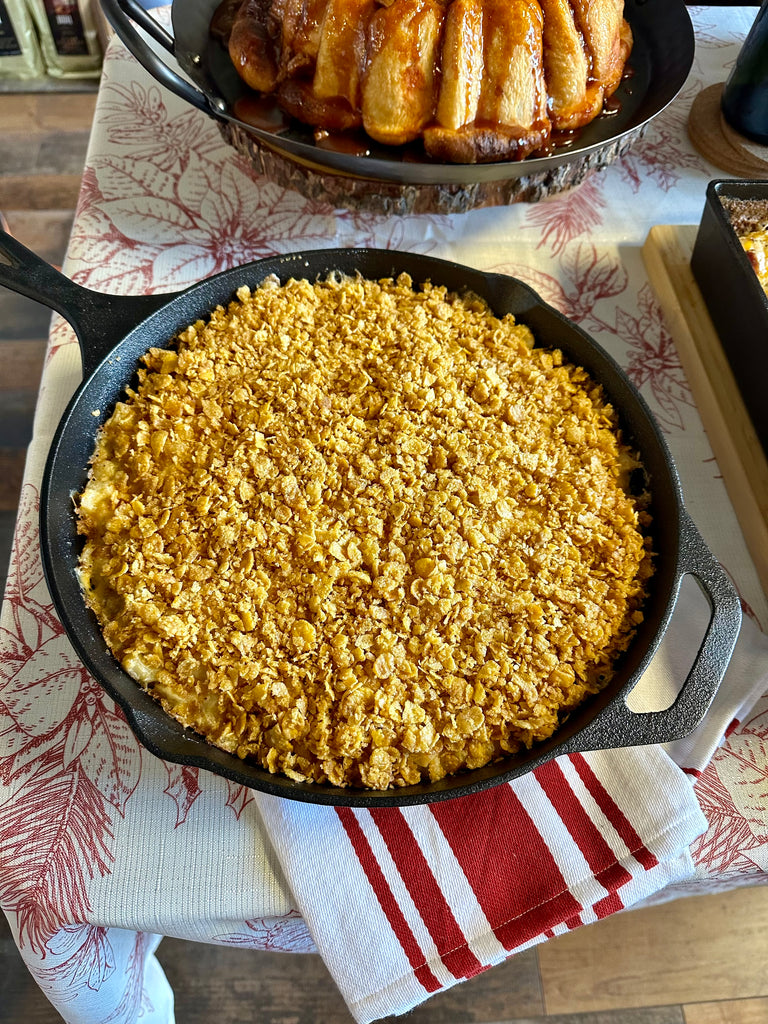 2 lb package Frozen Cubed Hash Browns thawed
2 cups sour cream
1 can cream of chicken soup
1/2 cup butter, melted
1 tsp of your favorite all-purpose seasoning or rub (We like to use either The Rocks or 100 Proof for this recipe
1/4 cup diced onion
2 cups sharp shredded cheddar cheese
2-3 cups corn flakes finely crushed
1/4 cup butter, melted
Thaw frozen hashbrowns in a colander to allow the liquid to drain (you can skip this step but will need to cook the casserole a little longer). Combine sour cream, soup and melted butter in a bowl and mix well. Add seasoning, diced onion and cheese. Mix until combined. Add potatoes to mixture and stir until all combined. Place in a greased 9x13 pan. Mix 1/4 cup melted butter with crushed cornflakes and sprinkle over hashbrowns. Bake uncovered at 350° for 40-50 minutes.