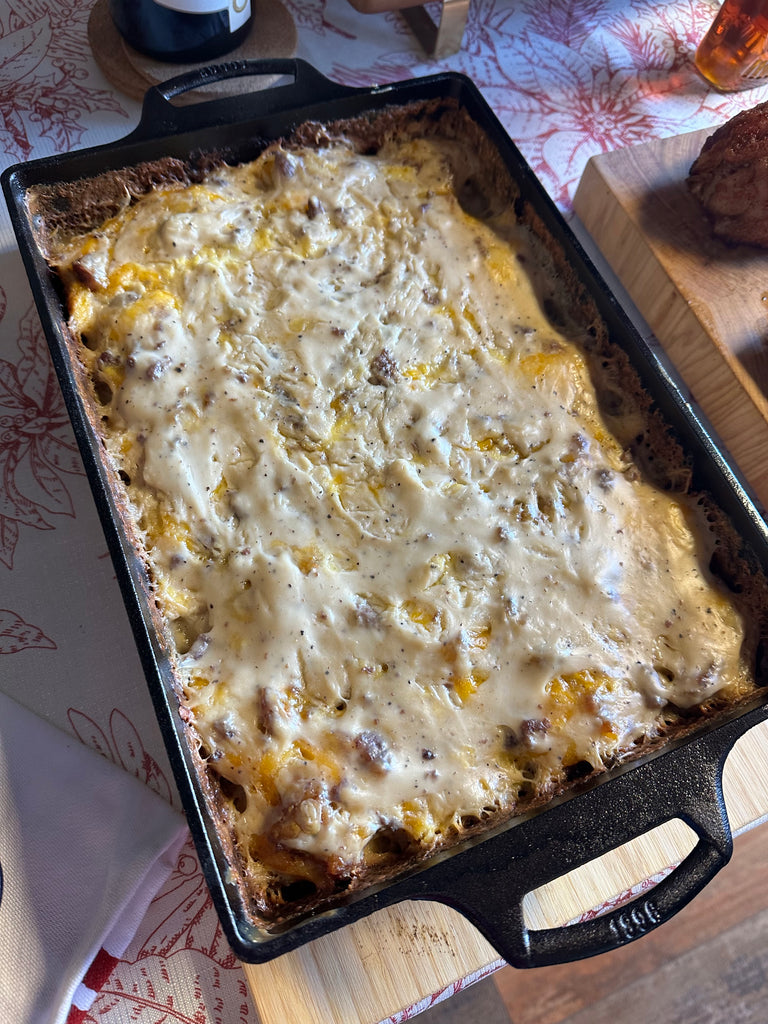 8 count package of refrigerated biscuit dough (use large biscuits, such as Grands)
1 pound bulk sausage
1 package gravy mix (you will need at least 2 cups, more if you want some for serving.
1 cup shredded cheddar cheese
6 large eggs
½ cup whole milk
Salt and pepper or rub/seasoning to taste
Grease a 9x13 baking dish and preheat Traeger or oven to 350F. 
Brown the sausage in a skillet and drain thoroughly. Prepare gravy according to directions, or make your own and set aside. Cut biscuit dough into 1″ pieces, and line the bottom of the prepared baking dish. Layer cooked sausage over the biscuit pieces, then layer shredded cheese over sausage. Whisk together the eggs and milk, add salt and pepper or your favorite rub/seasoning and pour over biscuit layers. Pour 2 cups of prepared gravy over the casserole, then bake for 35-45 minutes, or until eggs and biscuits are cooked through. Serve warm and top with extra gravy.