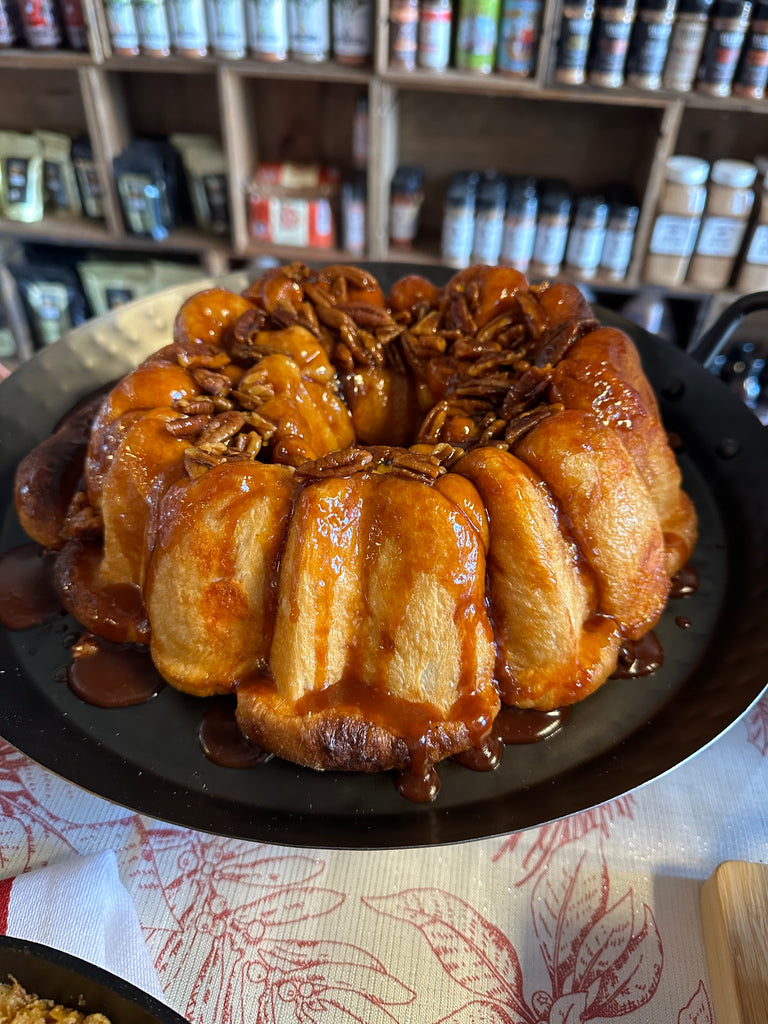 24 Rhodes Dinner Rolls (in freezer section)
1 (3oz) box of cook and serve Butterscotch Pudding Mix (DO NOT USE INSTANT)
1/2 cup pecans toasted (optional)
3/4 cup packed brown sugar, can use light or dark
1 teaspoon ground cinnamon
1/2 cup butter

Spray a 10-inch bundt pan with nonstick cooking spray. If adding nuts, sprinkle them in the pan. Add 24 frozen rolls to the pan. Evenly spread the dry pudding mix over rolls.
In a medium bowl combine brown sugar, melted butter, and cinnamon. Pour evenly over rolls. Leave on the counter overnight. loosely covered with a lightly oiled piece of aluminum foil.
When ready to cook, preheat the Traeger or oven to 350°F. Bake for 25-30 minutes. (If the top is getting too brown, loosely cover with aluminum foil.)
Carefully invert the bread onto a large plate. Serve and enjoy!