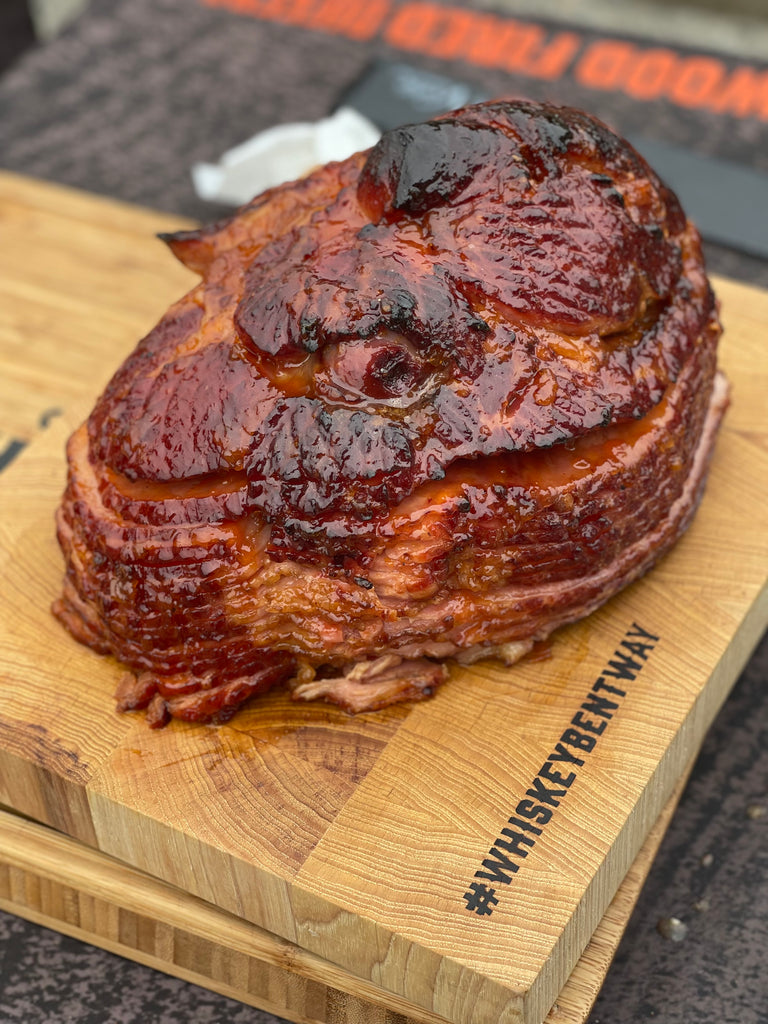 1 Bone-in Spiral Sliced Fully Cooked Ham

1/4cup orange marmalade

3 tablespoons bourbon

1 to 2 tablespoon light brown sugar

Pinch of cayenne

1 tablespoon butter
(May double or triple glaze recipe)
Remove your ham from its packaging and place face down in a cast iron skillet. Heat ham at 275 for 45 minutes, basting occasionally with pan juices. Cover ham with foil and continue heating for another 30 minutes.
Once ham hits 125 internal temperature, remove foil, add glaze to the ham and continue heating until ham reaches 135 degrees internal temperature and glaze has set.
Pull ham from the Traeger (or oven) and let rest 15 minutes before slicing and serving. Serve with additional apricot glaze if desired.